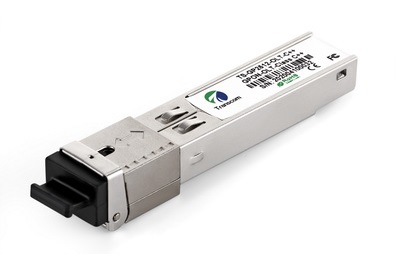 Transcom's GPON OLT SFP Module is designed for passive optical
network application. It supports asymmetric data rate operating
at 2.488G downstream and 1.244G upstream. It is fully compliant
with ITU-T G.984.2.The GPON OLT transceiver is packaged of small
form factor pluggable with SC receptacle. The digital diagnostic
monitoring function is compliant with SFP MSA.